The Complete Listing of Miami Marijuana Dispensary Locations
Keeping a complete listing of Miami marijuana dispensary locations is daunting. Florida weed dispensaries are advancing. Weedmaps, the widely respected cannabis search platform, sometimes struggles to keep up to date with Florida's medical marijuana landscape.
New seed-to-sale dispensary growth comes many options for cannabis products, quality, and delivery services. Most offer weed delivery in Miami with a variety of cannabis brands with cartridges, tinctures, topicals, oral syringes, capsules, flower concentrates.
Dispensaries near North Miami
Grow Healthy      13400 Biscayne Blvd, Miami, FL 33181. (786) 629-7956 Option 1   

Curaleaf     16685 N.W. 2 Avenue, Miami, FL 33169.

Rise     308 North Federal Highway, Hallandale Beach

Trulieve Miami Gardens     18350 NW 47th Ave, Miami Gardens, FL 33055
Dispensaries near Miami Beach
Dispensaries in South Miami
Miami – Dadeland: 9002 Dadeland Blvd., Miami, FL 33156.   Curaleaf

South Miami Dade: 19000 SW 192 St. Miami, FL 33187.   Curaleaf

Miami: 6827 Bird Rd, Miami, FL 33155, (aka SW 40th Street).  (786) 598-2022   Liberty Health Science

1845 Northwest 20th Street, Miami, FL 33142.    VidaCann (coming soon)
Overview of Current Dispensary Listings
Miami is the second-largest city and most populous county in South Florida. There are many licensed dispensaries fully open for business. This figure is always changing as the industry develops.
At this time, three are Curaleaf licensed dispensary centers, and two are Trulieve dispensaries. Surterra Wellness, Fluent, Liberty Health Sciences, GrowHealthy, and Nugbrand Dispensaries. VidaCann and MÜV facilities are coming soon. Liberty Health, Trulieve and MedMen also plan to open additional dispensaries in Miami soon.
Curaleaf Dispensary Centers in Miami
Miami – Dadeland: 9002 Dadeland Blvd., Miami, FL 33156.

South Miami Dade: 19000 SW 192 St. Miami, FL 33187.

North Miami 16685 N.W. 2nd Avenue, Miami, FL 33169.
Curaleaf offers free statewide delivery. If you want to order online and pick it up in-store, you can shop on their site. Their Miami – Dadeland site provides free valet parking in the Metropolis Building.
Trulieve Dispensary Locations
MIA (near the airport): 4020 Northwest 26th Street, Miami, FL 33142.

Kendall (near Dadeland Mall): 9600 SW 77th Ave., Miami, FL 33156.
Trulieve is the largest cannabis dispensary operator for medical marijuana in Florida. They currently have two Miami sites (one near Miami International Airport) with plans on opening two additional locations in Southeast & North Miami. Trulieve delivers to multiple Florida counties for a $25 flat-rate delivery fee. They also offer an online ordering platform. Here is an example of their prices.
Surterra Wellness Dispensary Locations
Surterra is also a certified medical cannabis distributor. Found in sunny South Beach near Lincoln Road and Ocean Drive, they offer free delivery with no minimum purchase required.  They provide easy access to naturally cultivated, 100% chemical-free medical cannabis. You can call them or place your order on their website for delivery.
Fluent Medical Marijuana Dispensary Miami
North Miami Beach: 175 NW 167th Street Miami, FL 33169.    (305) 363-5838
Fluent (formerly Knox) is another quality cannabis company. They offer free delivery seven days a week with no minimum order or hidden fees. There are also plans to open five additional medical marijuana dispensary locations in Miami Dade County by early 2020.
Liberty Health Dispensaries
Liberty Health Sciences is a seed-to-sale dispensary. Visit them near Puppy Land Ya and Paws and Bone. Liberty Health Sciences offers free 24-hour delivery across the state with no minimum purchase. They are committed to precise attention to detail, the "first ingredient," in the medical marijuana products they offer.
Liberty Health Sciences MMTC is set to open a second dispensary, strategically located in the island city of Miami Beach. This Miami dispensary location will also provide free 24-hour delivery. You can browse a list of their products and prices and then order online for delivery or in-store pick-up (www.libertyhealthsciences.com).
Coming Soon - Miami Dade Dispensaries
Two new Trulieve locations, five new Knox Medical dispensaries, and another Liberty Health Sciences MMTC are coming soon. Also, the following companies are planning on opening Miami marijuana dispensaries very soon.
VidaCann.
1845 Northwest 20th Street, Miami, FL 33142.
VidaCann's new medical marijuana dispensary should open its doors any day now. They will have the option to order your medical cannabis products online or over the phone. The VidaCann MMTC Florida will provide home delivery (there may be a delivery fee).
GrowHealthy.
GrowHealthy is a cannabis dispensary that champions natural, alternative healing. Their mission is to help you live your best life through all-natural medical cannabis products. GrowHealthy has a new North Miami medical marijuana dispensary that just opened. They often have specials posted on Weedmaps Deals offering discounts such as 25% off for first-time customers.  They also provide statewide delivery.
The Flowery.
The Flowery is a unique service in that they only offer delivery of high quality flower to patients in Florida. They are the first veteran and family owned and operated by Floridians to serve Floridians. At this time they do not have a 'brick and mortar' store location.
MÜV.
MÜV's Miami medical marijuana dispensary is also coming soon. According to the site, this MMTC will offer both in-home and express delivery. The future MÜV Miami dispensary will feature a variety of grown flower medicinal marijuana products. These will include topicals, vape products, and transdermal gels. Also available are transdermal patches, metered dose inhalers, oral ingestible, and concentrates.
While none of these is a recreational dispensary, each of these medical marijuana treatment centers is happy and willing to serve qualified patients for their cannabis healthcare needs. They all have a number of various strains available for medical marijuana patients. We will strive to keep our list of Miami Marijuana Dispensaries up to date.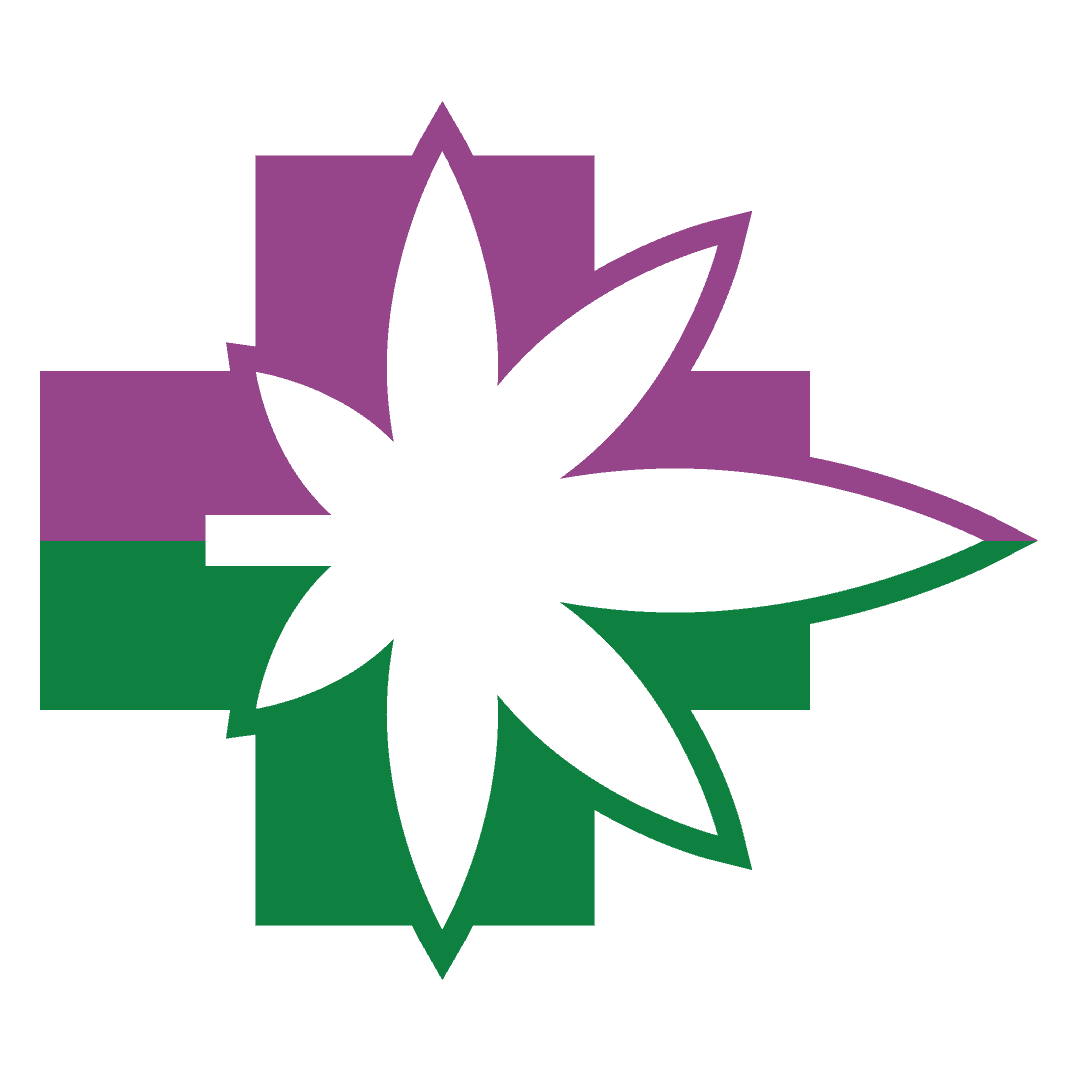 The Florida Department of Health
The Florida Department of Health runs the medical marijuana program. The Department grants registered patients the right to carry medical cannabis until recreational marijuana arrives. Current Florida marijuana laws allow a maximum of 20 grams before felony statutes apply. Get a medical marijuana evaluation from KindHealth for your medical conditions. After you get your medical marijuana card, you can purchase your weed. For new "Miami dispensaries near me" where you can buy medical marijuana, check back with our medical cannabis dispensary list often. Florida's medical marijuana business is booming. You will find the latest list of new Miami medical marijuana dispensaries opening or coming soon. Florida is not one of the states with both medical and recreational. Since only medical cannabis is available, patients need an official ID card for access. There is also a limited number of cannabis-infused products. Patients may pre-order their weed and have it delivered.
Other Florida Communities with Cannabis Dispensaries
The city commissioners of many Florida communities have approved cannabis shops. Weed stores can be found in South Beach, Aventura, Boca Raton, Bradenton, Casselberry, Fort Walton, Chula Vista, Ft. Lauderdale, Gainesville, Jacksonville Beach, Kissimmee, Jacksonville Central University, Lady Lake, Lakeland, Naples, North Port, Ocala, Orange Park, Panama City, Beach Pensacola, Plantation, Port St Lucie, St Petersburg, Sun City Center, Tallahassee, Tampa South, The Villages, Winter Haven and West Palm Beach. KindHealth medical marijuana doctors near Miami Shores will help you get a dispensary card.

Fast FAQs:
Where can I buy my medicine?
Are there dispensaries in the state of Florida?
I have my cannabis card now what do I do?
For more info:
How Can I Purchase Medical Marijuana?
Where Can I get Medical Marijuana?
As a Patient can I Grow my Own Plants?
Can I Purchase Cannabis from a Treatment Center?