The Complete Listing of Marijuana Dispensary in Miami
We noticed a major gap in Miami's rapidly changing medical marijuana industry. With a new marijuana dispensary in miami opening up so frequently, it's difficult to keep up with the lay of the land. From Miami to St Petersburg, or Tallahassee to the Florida Keys, figuring out the current number and correct addresses of Florida or Miami dispensaries at any given time a challenge. It's also time-consuming to stay up to speed on the different in-store pick-up options, online ordering tools, and delivery services available. 
Even weedmaps deals, one of the most widely used and respected search platforms in the industry, struggles to remain up to date on the complete listing of a cannabis dispensary in Miami that are either in operation or planning to open. Our goal is to address this issue directly by providing you with the latest (and most accurate) information on new weed dispensaries opening or coming soon to the Magic City of Miami.
Overview of Current Number of Miami Dispensary Listings
There are currently nine authorized dispensaries in Miami fully open for business. But this figure is always changing as the industry develops.
Out of the up-and-running dispensaries (officially called medical marijuana treatment centers or MMTCs for short) in Miami, the second-largest city and most populous county in Florida, three are Curaleaf dispensary centers and two are Trulieve dispensaries, as of now. Surterra Wellness, Knox Medical, Liberty Health Sciences, and Nugbrand Dispensaries run the others dispensing locations in the vibrant City of Miami.
VidaCann, GrowHealthy, and MÜV Miami dispensary facilities are coming soon. Liberty Health, Trulieve and Knox Medical also plan to open additional dispensaries in Miami in the near future.
Curaleaf Dispensary Centers in Miami
Curaleaf dispensary in Miami – Dadeland: 9002 Dadeland Blvd., Miami, FL 33156
Curaleaf dispensary in South Miami-Dade: 19000 SW 192 St, Miami FL 33187
Curaleaf dispensary in North Miami 16685 N.W. 2 Avenue, Miami FL 33169 , USA
Curaleaf offers free delivery statewide. You can find which Curaleaf dispensary is nearest you by visiting Curaleaf Florida and clicking on "Find Your Dispensary" at the top of the page. Or, if you want to order online and pick up in store, you can shop on their site. If you're going to the Curaleaf dispensary in the Miami – Dadeland area, don't miss out on the free valet parking in the Metropolis Building.
 Trulieve Dispensaries in Miami
Trulieve, the largest seed-to-sale cannabis dispensary operator for medical marijuana in Florida, currently has two dispensaries in Miami. The medical cannabis distributor has its sights on opening two additional dispensing locations.
For a $25 flat rate delivery fee, Trulieve will deliver to qualified patients in Broward, Collier, Glades, Hendry, Lee, Martin, Miami-Dade, Monroe, and Palm Beach counties. Trulieve also offers an online ordering platform.
Trulieve - Miami Dispensary: 4020 Northwest 26th Street, Miami, FL 33142
Trulieve in Kendall (Near Dadeland Mall): 9600 SW 77th Ave., Miami, FL 33156
Two new Trulieve locations opening in Southeast & North Miami.
Trulieve's main Miami dispensary on NW 26th Street is conveniently located just east of Miami International Airport, right next door to Miami Rent-A-Car and EZ Auto Services. It's also noteworthy to mention that Minorities for Medical Marijuana announced just this past week that they're presenting Trulieve with the 2018 Diversity and Inclusion Champion of the Year Award.
Surterra Wellness Miami Dispensary
 Another local Miami dispensary, Surterra Wellness Center is located at 1523 Alton Rd, Miami Beach, FL 33139. Surterra is a certified seed-to-sale medical cannabis distributor that takes pride in raising the bar on the standard of service for dispensaries in Miami.
Surterra provides free delivery, with no minimum purchase required, and easy access to naturally-cultivated, 100% chemical-free medical cannabis. You can call them or place your order on their website for delivery to your doorstep for free. You can also easily refill your medical cannabis prescription at their local Miami dispensary.
Surterra Wellness is adjacent to Hair Cuttery and Smoothie King near The UPS Store, AT&T Store, Sally Beauty, Advance Auto Parts, and Eco Deco Pet Hospital on Alton Road.
Fluent (formerly Knox) Marijuana Dispensary Miami
Fluent, another seed-to-sale cannabis company, opened the doors to its new North Miami dispensary earlier this year. Conveniently located in North Miami Beach at 175 NW 167th Street Miami, FL 33169, this is the first Fluent location in Miami. The medical marijuana dispensary plans to open five additional locations in Miami-Dade County by early 2020.
Knox Medical is one of the dispensaries in Miami offering free delivery seven days a week with no minimum order or hidden fees.
Knox Medical North Miami Dispensary: 175 NW 167th Street Miami, FL 33169
Five additional locations by early 2020 (or sooner): Kendall, 9611 SW 88th St., Cutler Bay, 11245 Fluent 's local North Miami dispensary is just a block from Jackson North Medical Center. It's also close to Curaleaf North Miami on the other side of NW 167th St.
Liberty Health Dispensaries in Miami
Liberty Health Sciences is a seed-to-sale Miami dispensary located at 6827 Bird Rd, Miami, FL 33155 (aka SW 40th Street) near Puppy Land Ya and Paws and Bone, Inc. Liberty Health is committed to precise attention to detail, which is the "first ingredient" in the medical marijuana products they offer.
Liberty Health Sciences offers free 24-hour delivery across the state with no minimum purchase. This MMTC is opening another dispensary strategically located in the island city of Miami Beach. This Miami dispensary location will also provide free 24-hour delivery. You can browse a list of their products and prices and then order online for delivery or in-store pick-up.
Nugbrand CBD Dispensary and Cannabis Clothing Co.
Nugbrand Clothing Company has broadened their business ventures to provide CBD products as oral, topical, vaporized, and pet formulas. These CBD-infused solutions can be found in their Miami dispensary located at 2206 NE 123rd St, North Miami, FL 33181.
Nugbrand's oral CBD products include capsules, oils, tinctures, concentrates, snacks and drinks. Their topical solutions are available in an array of various beauty products (e.g. body oils, moisturizes, etc.) and pain management solutions (e.g. CBD muscle freeze, CBD gel pens, CBD salve, and CBD transdermal patches). Nugbrand's products are designed with CBD-rich hemp oil that's apparently 7X higher in concentration than CBD products at other Miami dispensary locations.
Miami Dispensaries Coming Soon
In addition to two new Trulieve locations, five new Knox Medical dispensaries, and another Liberty Health Sciences MMTC coming soon, the following companies are also planning on opening Miami dispensaries sooner rather than later.
 VidaCann. VidaCann's new Miami dispensary should open its doors any day now at 1845 Northwest 20th Street Miami, FL 33142. This VidaCann medical marijuana treatment center will provide home delivery and the option to order your medical cannabis products online or over the phone. But please note, depending how far your location is to this Miami dispensary, there may be a delivery fee. But based on VidaCann's other locations, they usually have specials such as free delivery posted on weedmaps deals. The status on the opening of VidaCann's Miami dispensary can be checked on their dispensaries page.
GrowHealthy. GrowHealthy is a champion of natural, alternative healing. GrowHealthy usually has specials posted on Weedmaps deals offering discounts such as 25% off for first-time customers. The mission of GrowHealthy is to help you live your best life through all-natural medical cannabis products. This is yet another Miami dispensary offering statewide delivery.
MÜV. MÜV's Miami dispensary is also coming soon. According to the site, this MMTC will offer both in-home delivery and express delivery. Medical marijuana products at the upcoming MÜV Miami dispensary will include topicals, vape products, transdermal gels, transdermal patches, metered dose Inhalers, oral ingestibles and concentrates.
Top 8 Factors to Consider When Comparing a C

annabis Dispensary Miami
Distance from your house or work
Distance from your medical cannabis ordering physician
Services provided (e.g. delivery and in-store pick-up)
Pricing, deals and discounts
Variety of full-spectrum CBD, CBD vs. THC ratios, Sativas, Indicas, Hybrids, etc.
Variety of delivery devices and methods to consume medical cannabis
Quality of medical marijuana products and consumption methods
Culture and vibes of different dispensaries in Miami
Choosing A Miami Dispensary Near You: Bottom-Line Factors
Location is usually at the top of the list when choosing where to go for local amenities and needs today. With all the things going on daily and the value of time, even the smallest of conveniences can move mountains of stresses and make our lives a whole lot easier.
Do you need your medical cannabis refills delivered to you? Or would you rather go into a physical Miami dispensary to get your medication? Or...would you like the option of both? Looking for a Miami dispensary near you with physical locations for in-store pick-up of medical cannabis, and/or with in-home delivery services is critical so you can find the right fit for your needs. Dispensaries nearby that offer low prices on high-quality cannabis products, deals on refills, and discounts for first-time customers and vets are also always important to consider.
Beyond selecting a MMTC close to your location, the proximity of the Miami dispensary to your medical marijuana recommendation doctor matters. Under Florida state law, you have to visit your ordering physician annually to renew your Medical Marijuana Use Registry Identification (MMID) card and remain an eligible marijuana patient. So a Miami dispensary near your prescribing doctor may reduce travel times, inconveniences and costs.
Location is also important if you ever want to check in with your weed doctor before refilling your order. But if you want to use a Miami dispensary that isn't located near your current ordering physician, you can always switch your ordering doctor or physician. This process is pretty quick and easy...and you can usually take advantage of discounts for being a first-timer to their office (wink, wink).
The variety and quality of medical marijuana products and consumption methods are, without a doubt, extremely critical factors when looking for the right Miami dispensary near you. For example, are the products all 100% organic? Do they sell the right type of cannabis product for your unique situation? Will their products be effective as an alternative treatment for you? And...what about the cannabis consumption equipment? How durable, yet affordable are the different options? Will they last you awhile?
So...What's the Best Miami Dispensary? Beyond the Bottom Line
In addition to looking for a dispensary near you with the best prices and highest quality of cannabis, it's also important to take into account the culture and energy of different Miami dispensary centers. Do you feel the vibes? What's the level of customer service, communication and attention provided? How much information is offered about available discounts and the different cannabis products you can get in-store and for delivery?
A Miami dispensary that goes the extra mile to add small, but thoughtful extra touches is super important to some folks. Whether it's the greeting you're given, the art and decor of the dispensary, the 5-gallon water jug conveniently placed in the corner, or the whole nine yards.
A commitment to the local community is also a big plus. So a local Miami dispensary that nurtures a culture of wellness and advocates a natural, holistic approach to health throughout the diverse and flourishing Miami community is definitely worth checking out.
Interested in learning about local ordering doctors and physicians who can prescribe medical marijuana for you to get at a Miami dispensary? Check out our Cheat Sheet to Finding Your Miami Medical Marijuana Doctor and our Pocketbook Guide to Find Florida CBD Doctors.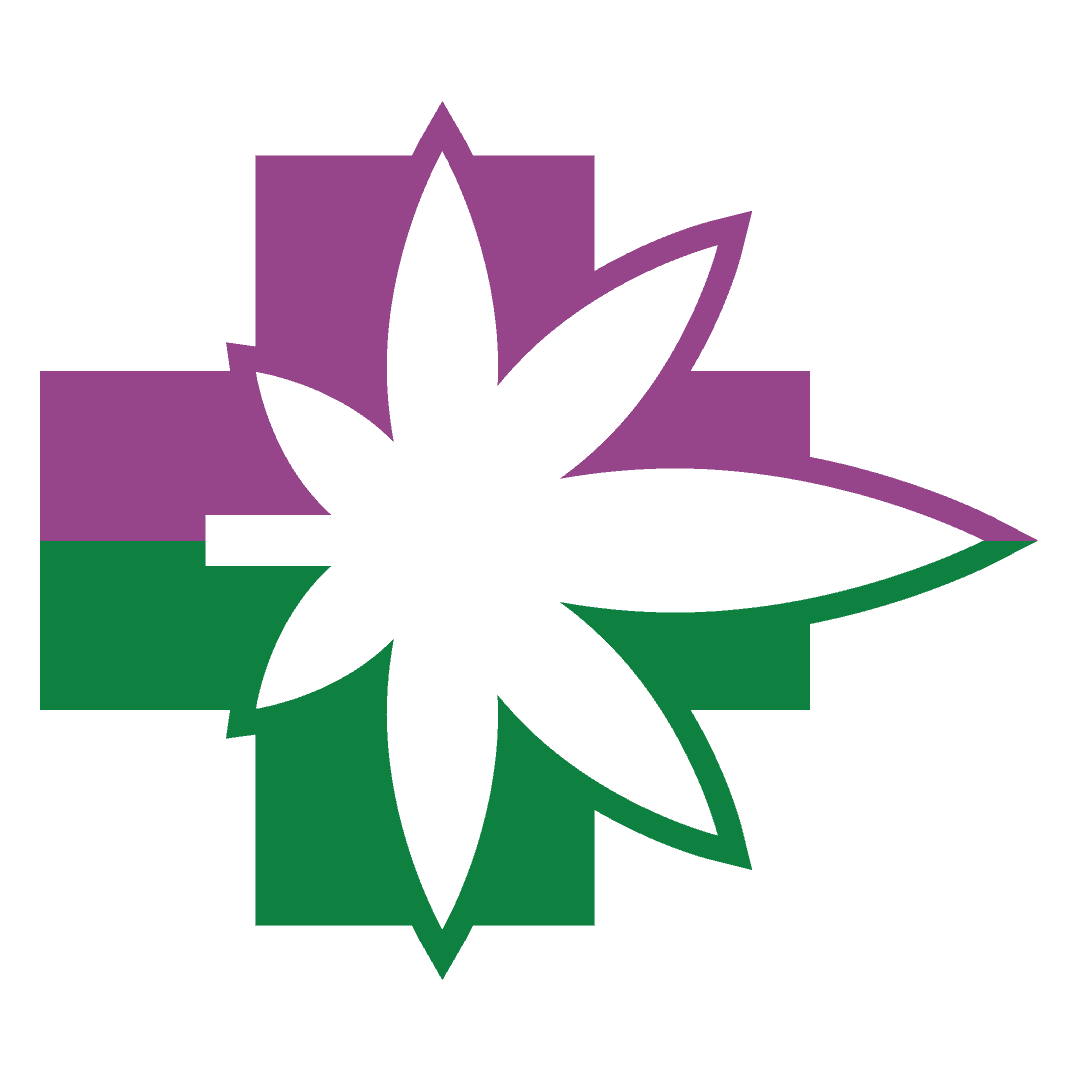 The Florida Department of Health offers registered patients medical cannabis for their medical condition. Patients with the Florida medical card can access many forms of marijuana; cartridges tinctures topicals oral, syringes capsules flower concentrates, and THC oils vape cartridges.  If you have an interest in learning about local ordering physicians for medical marijuana from a Miami dispensary, check out our Cheat Sheet to Finding Your Miami Medical Marijuana Doctor and our Pocketbook Guide to Find Florida CBD Doctors.