649 NE 79 ST
Miami, FL 33138
How to Get a Florida Marijuana Card in Miami
Our med card assessments with come with Same-Day Approval Miami's first choice get a medical cannabis card.

FAST. EASY. CARD.
Best Service. Lowest Price.
Get Your Card In Three Easy Steps


1. Schedule Your Appointment.
Arrange your appointment for an assessment for your med card. Schedule online, or save time and call our office at (786) 953-6838.


2. Get Your Assessment.
Our Florida certified doctors will quickly determine if a med card will help you. Get the safest, best relief for your medical condition.


3. Register the Same Day!
Same Day Approval! We register your med card application right away. Bringing med records or medication helps but is not required.
Although I came in without an appointment the whole process was really fast. Really nice and knowledgeable doctor. Great staff!
doctors were very calm and professional helping me figure out the best form of intake/ method of cannabis use for my specific problem.Gentry was very nice and answered any questions me and my

...

friend had.overall it was a nice, calm, and pleasant visit.

read more
Warm welcome from the minute you walk through the door. Staff extremely professional will walk you and explain the process from beginning to end looking forward to start alternative medicine.
Fantastic establishment, pleasant staff , amazing doctor. the office has such good energy, I didn't want to leave. So happy to have found KindHealth . Thank you
I really enjoyed the service and friendly disposition of the staff. The price was great. I'd recommend anyone to go here. There are next day slots available to see a a marijuana doctor. Check it out

Do You Qualify for Medical Marijuana?
Despite cannabis remaining federally illegal in the United States, Florida has legalized cannabis for medical reasons. To qualify for medical marijuana, you need a diagnosed ailment that is on the state's list of qualifying medical marijuana conditions. Here is a sample list of some of the qualifying conditions.
Insomnia

Epilepsy

Chronic Pain

Anxiety

Cancer

Seizures

Depression

Arthritis
Come and see us about your condition. Medical marijuana might help! A full list of qualifying conditions is found below.
Meet Our Certified Florida Marijuana Doctors
Get your medical marijuana approval so you can legally buy cannabis from a dispensary. Our 420 Miami medical card doctors will get you in and out the same day. Make your appointment by phone or online!
Fast and easy.
To get your Florida medical marijuana card, you must first be seen by and recommended for medical weed by a licensed and qualified Florida doctor.

After being seen by one of our Florida marijuana doctors, we then enroll you in the Florida Marijuana Card Registry program.

Once you have a valid Florida medical marijuana card you will be able to legally buy your medical marijuana at any of the state-licensed dispensaries.
Don't Risk it, Get Legal Today!
KindHealth. A better way to improve your health. KindHealth is the premier medical cannabis health center. As a Florida resident, start your search here for an alternative pathway to healthier living.
Conveniently Located
Visit the KindHealth Medical Marijuana Clinic in Miami in the vibrant heart of NorthEast Miami-Dade. Visit our new cannabis doctor's office in Shorecrest. We see patients in Miami Shores, El Portal, Wynwood, and North Miami Beach. Also serving North Bay Village, Little River, and Little Haiti.
First-Time Cards

Includes:

Med card assessment by a certified doctor


Physical exam

All follow-ups and orders for the full seven months

Veterans save $40!

149.00
Installment Plan
Includes:

Med card assessment by an mmj certified doctor


Physical exam

All follow-ups and orders for the full seven months

Plus two installments of $39 at the time of your 1st and 2nd refills
125.00
Re-certify/Renew
Includes:


Med card assessment by an mmj certified doctor

Physical exam

Covers all follow-ups and orders for the full seven months

Any new Florida mmj card order changes needed
99.00*
Patient Transfer
Includes:

The lowest transfer fee in Miami

All remaining orders in the legal limit 210 day cycle


Any and all other order changes that may be needed

If you are out of refills, you need to choose our renewal fee plan
25.00
*Don't see your condition on the list? You may still qualify for a medical cannabis card. If our doctors feel you have a problem of the "same kind or class as," one listed. Our decision needs your problem to be serious with symptoms like those listed.
Ask yourself these questions:
Are my symptoms serious or severe?

Does my condition interfere with the core aspects of my life?

Does it affect my ability to lead a healthy, active life?

Has it affected my job?

Is it harmful to my personal or work relations?
If you answer YES to any of these questions, schedule a visit with us. You might qualify to get a Florida marijuana card in Miami. Let's find out!
"I got mine from KindHealth!"
We accept cash or credit cards for all of our services. No hidden fees.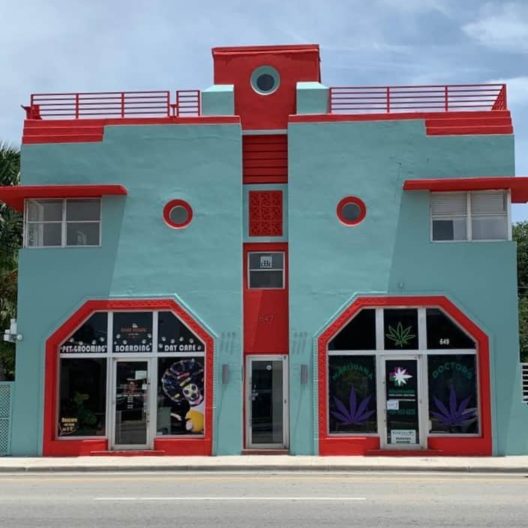 Meet Tom. He got his card from KindHealth.
CORONAVIRUS ALERT - WE ARE OPEN! COVID social distancing disrupts our routines and raises our anxiety. Take the edge off with a full supply of legal cannabis. For a limited time only, take advantage of our lower prices for a medical marijuana card. Our office keeps social distance and frequent cleaning to keep you (and us) safe and coronavirus-free. Call us today to fill up your stash!