Six Common Diseases Treated with Medical Marijuana (pt 1)

There is a growing body of research that proves the therapeutic benefits of cannabis in treating a variety of conditions. Currently, more than 31 states in the U.S. have legalized medical marijuana. Patients that have used the drug for the approved conditions are highly enthusiastic about its benefits.
For a long time, researchers and clinicians have been wary of the effectiveness and side effects of cannabis. This is why many states have been cautious about approving medical marijuana. Thankfully, documented evidence of numerous studies now supports the therapeutic efficacy as well as the safety of medical marijuana. It is hoped that the approval in many states would lead to more research and even more discoveries. Below are the some common diseases that can be treated with medical marijuana.
Chronic pain
About 25% of Americans have suffered from or currently suffer from chronic pain. Chronic pain is the major culprit in the opioid menace and the country is in dire need of an effective alternative to opioids. Numerous studies have confirmed the effectiveness of cannabis in the management of chronic pain. Importantly, it is non-addictive; a clear advantage over opioids. Furthermore, cannabis overdose is unlikely to result in a fatality. When you consider the fact that over 100 Americans die of opioid overdose every day, you would agree that medical marijuana could just be the solution to the opioid crisis. In the state of Florida, medical marijuana may be prescribed for 'Chronic non-malignant pain caused by a qualifying medical condition or that originates from a qualifying medical condition and persists beyond the usual course of that qualifying medical condition.'
Asides its direct analgesic effects, medical cannabis also possesses anti-inflammatory properties which makes it even more useful in chronic conditions. Many patients suffering from osteoarthritis found great relief after being placed on medical marijuana. For the treatment of chronic pain, medical marijuana may be used alone or in combination with other traditional treatments.
Cancer
An estimate from the National Cancer Institute revealed that more than 1.7 million new cases of cancer would be diagnosed in 2018 and more than 600,000 Americans would die from the disease. Unless diagnosed early, many types of cancers lead to death. The quality of lives of patients is greatly affected by the cancer pain and side effects of chemotherapy treatment. Medical marijuana has been shown to help improve the quality of life of cancer patients especially those on chemotherapy.
The American Cancer Society agrees that medical marijuana may help cancer patients that are experiencing neuropathic pain, nausea, or vomiting as a side effect of chemotherapy. It could also help improve their appetite and general food intake, a problem for most patients during the advanced stages of cancer. The proven analgesic effects of cannabis further come in handy for cancer patients. Many cancer patients struggle to cope with the side effects of opioids, especially constipation and the potential for addiction. Cannabis has been shown to reduce their reliance on these opioid medications.
Multiple Sclerosis
More than 400,000 Americans have Multiple Sclerosis and about 10,000 new cases are diagnosed every year. It is a neurodegenerative disease that affects signaling between the brain and other parts of the body. People suffering from MS present with multiple symptoms with muscle spasticity being the core of the presentations. The stiffness in the muscles and the pain that arise as a result of the spasms makes it difficult for the patients to move about on their own as the disease progresses. Many laboratory studies have shown that cannabinoids can help with muscle spasticity although some doctors argue that the improvement in clinical settings is not significant. However, reports from patients and other controlled studies prove otherwise. An example is a U.K study conducted in 2012. The study covered about 22 institutions and results showed that 29% of patients using cannabis reported significant improvements in their symptoms. On the other hand, only 19% of the patients using a placebo. This study proves beyond doubt that cannabis can help improve muscle spasticity in patients suffering from Multiple Sclerosis.
Interestingly, studies also proved that patients at advanced stages of the disease also benefit greatly from cannabis treatments. Medical marijuana can also help patients control other symptoms such as insomnia, general pain, and urinary incontinence. More studies are still underway but it is hoped that special formulations of medical marijuana can be developed for Multiple Sclerosis patients.
Epilepsy
Medical marijuana is well known for its anti-seizure properties. Its ability to reduce the frequency of seizures in epilepsy patients is one of the major reasons for a change in the cannabis culture. A 2013 CNN documentary shed light on the case of Charlotte Figi, a young girl with seemingly intractable epilepsy. At a point, she was experiencing over 300 seizure episodes per week. Yet, all test results and scans couldn't reveal the root cause. The worsening seizure had an effect on her mental development and physical growth. At some point, doctors diagnosed her for Dravet syndrome, an incurable form of severe epilepsy that shortens the lifespan of affected children. The family got to know about medical marijuana just before they lost all hope.
Thankfully, they were able to overcome the bottlenecks involved in obtaining a license and the Charlotte web was born. After trying medical marijuana, her seizures reduced to less than one episode per week.  This story is enough to convince anyone about the pharmacological activity of marijuana in epilepsy. And indeed, it opened a flood of discussions about the status of medical marijuana and why more states need to legalize the drug.
Currently, thousands of Americans suffering from epilepsy benefit from medical marijuana therapy. The American Epilepsy Society supports research into cannabis and how it works against seizures. Concerns about the safety of the drug are also being investigated and the preliminary results are encouraging. It also appears that when using medical marijuana for epilepsy, a strain of cannabis that is low in THC works best.
Glaucoma
Glaucoma is one of the approved conditions for which you can legally obtain a medical marijuana license in the state of Florida. Glaucoma is a condition that could damage the optic nerves. There's often a generic trait to glaucoma and patients may not know they have the disease until it has progressed to an advanced stage. A study conducted as far back as 1970 showed that cannabis can lower intraocular pressure. The same study, however, revealed that the decrease in pressure only lasted for a few hours. The patient may need to increase the dosing frequency to get optimal effects. The drug could prove very useful for patients who have failed to respond well to other medications. Patients also need to aware that studies have shown that marijuana has the potential to reduce blood flow to the optic nerve. The reduced blood flow could cause nerve damage although it only occurs in rare cases.
HIV and AIDS
HIV remains a global health challenge to this day. Admittedly, the medical community has recorded great success in curbing the spread of the disease in the country. Furthermore, the available drugs can stem the progression of the disease and help patients suppress their viral load for a long period of time. However, the disease remains incurable and the end stage could cause a lot of complications. Patients at the advanced stage of the disease often experience severe neuropathic pain and muscle wastage. Medical cannabis has been proven to help with the neuropathic pain by binding to the cannabinoid receptors in the brain. Cannabis therapy could also help with muscle wastage as well as nausea and loss of appetite that characterize HIV and AIDS. The appetite-stimulating effect helps patients maintain a healthy weight or even gain weight. Thus, HIV patients that are on marijuana therapy can maintain a normal appearance and live a healthy life as long as they comply with their antiretroviral therapy.
The Florida Department of Health approves the use of cannabis for all the conditions listed above. However, you'll need to obtain a medical marijuana card from a qualified CBD doctor in Florida before you can have access to the drug. At Kind Health Florida, we have expert marijuana doctors that can review your case and grant you a medical marijuana card. If you or anyone you know has any of the above conditions or any other condition that may benefit from medical marijuana therapy, do not hesitate to get in touch with us. Our services are very affordable and available round the clock.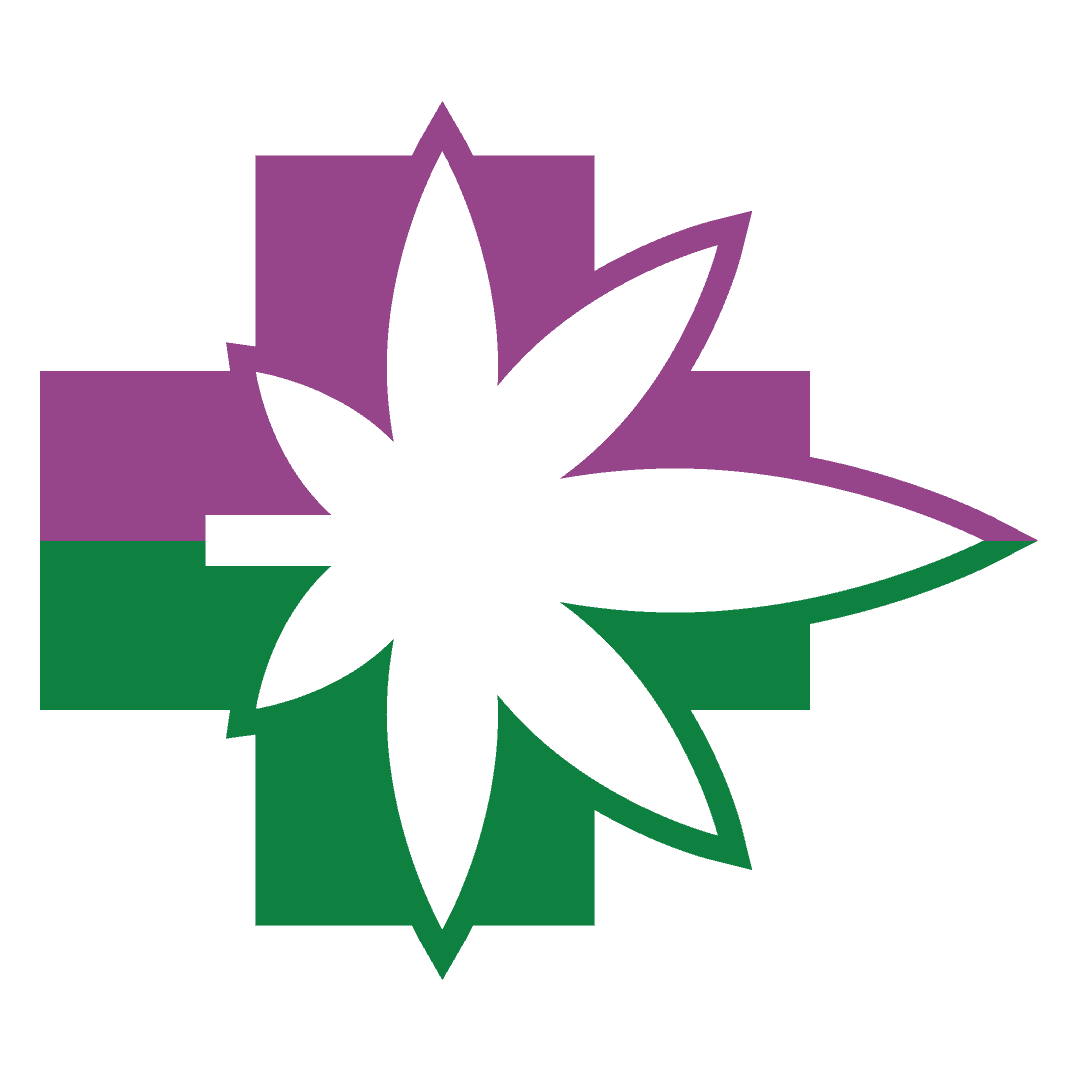 The second article of this series can be found at "Four More Common Diseases Treated with Medical Marijuana". Looking for more information on medical marijuana for your medical condition? Check out our related articles "Exploring Cannabis for Pain Relief", "Exploring Medical Marijuana for Anxiety" and "What You Never Knew About CBD for Inflammation".
For more info:
Has the Food and Drug Administration FDA Approved Cannabis
Role of Marijuana in Psychotherapy
Can Medical Marijuana Help Senior Citizens?
Comprehensive Guide to Medical Marijuana for Seniors
Who Needs a Marijuana Card?