649 NE 79 ST
Miami, FL 33138
Get your Card from the ' Cheapest Medical Marijuana Doctors Near Me '

Ever wonder where the 'cheapest medical marijuana doctors near me' are? KindHealth answers your question. Our clinic is known for our legendary service and great value. Compare our prices with anyone in town. Get legal fast & easy. Same-day approval.

Get Your Card in Three Easy Steps


1. Schedule Your Appointment.
Arrange your appointment for an assessment for your med card. Schedule online, or save time and call our office at (786) 953-6838.


2. Get Your Assessment.
Our Florida certified doctors will quickly determine if a med card will help you. Get the safest, best relief for your medical condition.


3. Register the Same Day!
Same Day Approval! We register your med card application right away. Bringing med records or medication helps but is not required.

FAST. EASY. CARD.
KindHealth is exceptional and working with Gentry has been a pleasure. Gentry makes the process simple, painless, and he holds your hand through every step. The physician who examined me was

...

compassionate, thorough, and attentive.Don't waste your time with other Medical Marijuana doctors- KindHealth is the BEST

read more
I went in around 1145 and was out before 1…. It is a professional office with professional workers… The doctor made sure I understood everything and made it clear…. M.G also was great he got me

...

exactly what I needed and guided me throughout the whole process… I would recommend this office to anyone… Great team and keep it up thank you

read more
If I could rate this location 6 stars, I would. Between the homey, relaxing music and the up-to-date expertise from the Doctor's made this a super rewarding experience. I heard that it can get a

...

little busy sometimes, as places do, but rest assured, you'll always feel acknowledged and supported. Before I realized that I was waiting, I found myself swaying to the catchy music. I'd take advantage and ask as many questions as you can, because they'll review anything and everything with you. Above and beyond, 10/10. Tell the office kitty-cat that I say hi. Enjoy!

read more
Very friendly and attentive. Super relaxing atmosphere. It feels great to work with people who treat you like a human versus another dollar. And best prices in miami!! I know! I called every doctor

...

lol

read more
Great experience - Gentry was informative and helpful throughout the entire process. I would recommend to friends.
Best Service. Lowest Price.
Cheapest Medical Marijuana Doctors Near Me in Miami
Come to KindHealth to get a cheap marijuana card in North Miami. We also serve North Miami Beach, North Bay Village, Miami Gardens, Hialeah, and Wynwood. We are located within the larger enclave of Miami's Upper East Side.

Florida Medical Weed Card in North Miami

The State of Florida Department of Health requires a marijuana card in Florida to purchase medical cannabis. Medical cannabis patients must get cannabis doctors to recommend medical marijuana based on their medical history and qualifying conditions. The medical weed evaluation reviews the medical record. Schedule your visit to start your medical cannabis card application now. Get legal today with same day approval of your medical condition with a Florida MMJ ID card!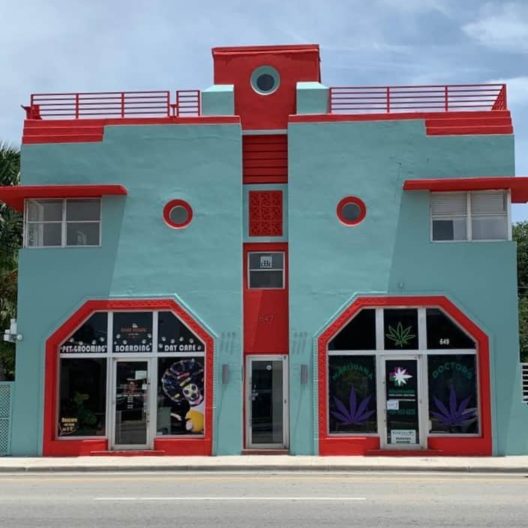 Miami's Upper Eastside
The Upper Eastside (also spelled East Side) is commonly referred to as Northeast Miami, Florida. It sits on Biscayne Bay just north of Edgewater, east of Little Haiti and south of the village of Miami Shores. Geographically it contains the subdivisions of Magnolia Park, Bay Point, Morningside, Bayside, Belle Meade, Shorecrest, and Palm Grove. The thriving MiMo District along Biscayne Blvd in the area hosts vibrant art galleries, and shops. There are plenty of places for foodies. KindHealth is one of the newer businesses serving the Upper East Sside. Our doctor's office does mmj card evaluations at a discount price.
The Upper East Side is mostly residential, and composed largely of historic single family homes from the 1920s, 1930s, and 1940s. Biscayne Boulevard runs along the center of this area. The area is in gentrification mode with new mid-rise and high-rise office towers, hotels, and apartments. The MiMo Historic District distinctively includes a large number of preserved hotels from the 1950s and 1960s.  The area is being renovated to fashionable hotels, avant-garde restaurants, and boutique shops. The MiMo District legacy surrounds us with a new-age architectural twist. We also serve the following zip codes: 33127, 33137, 33141, 33147, 33150, 33161, 33162, 33167, 33168, 33181.

Belle Meade Demographics
Belle Meade (zip code 33138) area covers 0.433 square miles. The population was 2,149 in CY 2000, with 1,248 men and 900 females. The median age is 35 years old. The average household size had 2.0 persons, while the average family size had 2.8. Married-couple families made up 27%, while the percentage of married-couple families with children was 9.0%. The number of single-mother households was 4%. Never-married males 15 years old and over made up 32%, while the percentage of never-married females 15 years old and over was 13%.
The number of Florida-born residents was 20%, the percentage of citizens born elsewhere was 47%. The number of native residents but born outside the U.S. was 4%, while the percentage of foreign-born residents was 29%. As of 2000, the racial makeup of Belle Meade (including the Bayside Historic District) was 42.68% Hispanic or Latino of any race, 1.60% Black or African American, and 52.66% White (non-Hispanic). As of 2000, the percentage of people that speak English not well or not at all made up 6.5% of the population.
Meet Tom. He got his card from KindHealth.


References
Wiki - Upper Eastside
Neighborhood Enhancement Team Profile
"Demographics of Belle Meade, Miami, FL". city-data. Retrieved June 29, 2018.
WE ARE OPEN!
CORONAVIRUS ALERT - COVID social distancing disrupts our routines and raises our anxiety. Take the edge off with a full supply of legal weed. For a short time only, take advantage of our lower prices for a medical cannabis card. Masks are a must for entry. Our office keeps social distance and does frequent cleaning to keep you (and us) safe and Covid-free. Call us today!  Get a card, get  legal, and start buying your weed products!