Beginner's Guide to Understanding Medical Marijuana Prices in Florida
The legalization of medical marijuana is relatively new to Florida, but this United States industry is developing rapidly with cannabis use on the rise. Getting up-to-speed on medical marijuana prices and the average cost of cannabis with the many different components that go into determining cannabis price points can be daunting. Beyond just the average price of cannabis itself, there are a variety of other factors to take into consideration. We've compiled this simple list to help you navigate the various medical marijuana prices in Florida and understand precisely what to expect.
1. Evaluation Visit with Qualified Doctor
This cost of cannabis evaluations (aka recommendations) ranges widely. Visiting a specialty clinic for an assessment in Florida is, on average, about $250 for new medical marijuana patients. BUT, be careful not to let that price mislead you and frame your expectations of the cost of cannabis recommendations in the state. There are high-quality, state-approved medical ordering physicians that offer evaluation visits for only $185 as well as free refills and no hidden fees. And if you're a veteran, some marijuana clinics only charge $145 for the first evaluation.
To legally enter a Florida dispensary and purchase medical marijuana of any kind, the office of medical marijuana requires an evaluation. This needs to come from a state-certified doctor or specialty clinic. They need to provide you with a recommendation for your medical condition as a prerequisite. Only licensed cannabis physicians can register you with the state's Department of Health Medical Marijuana Use Registry. But the benefits of having only highly-qualified doctors in charge of marijuana evaluations are just like any type of medical doctor out there today. Licensed doctors have the proven experience, know-how, and credentials to prescribe specific medical cannabis products, strains, and dosages to alleviate properly and, in some cases, even cure targeted ailments and disabilities.
2. Florida Registration Fee
Another component to consider when taking a look at current medical marijuana prices in Florida is the registration fee. Once a recommendation is obtained, the price of a medical marijuana card in Florida (MMID) itself, which is paid to the state, is $75. Both Florida dispensaries and cannabis delivery providers are required by state law to verify the legitimacy of your MMID card and confirm your identity before you can access your cannabis health aids. MMID cards are currently available in the 30 states where medical cannabis is legal. Though the requirements to get an MMID card varies from state to state.
3. Medical Marijuana Prices in Florida
Legal marijuana comes in all kinds of forms, colors, shapes, and styles. Delivery methods include everything from tinctures, oils, and capsules, to vaping, topical creams, patches, and even cannabis suppositories. The cost of cannabis varies based on your chosen medical marijuana method, the manufacturer your doctor orders your medication from, and your cannabis doctor's policies. For example, you can get four '2-month refills' for free when ordering from the right marijuana doctor.
Trulieve is the largest "seed-to-sale" cannabis company approved by the DOH. The manufacturer and distributor provide a range of products at dispensaries and via delivery. Their products include vapes, pens, ground flowers for vaporizing, tincture droplet bottles, topical sunscreen, and lotions, concentrates, nasal sprays—the list goes on and on.
● Pens. Trulieve vape pens, which are frequently used by Florida patients, ranging from only $20 to $74. If you're on a tight budget, there are also cheap vape pens for just $15 or $20 at dispensaries across the state that work just fine. CuraLeaf also sells cheap vape pens that have a push-button on them for only $10.
● Nasal Spray. Trulieve's nasal spray, which is primarily used to stop seizures and has a 20:1 THC to CBD ratio, is currently on the market for $120, but this should last well over a year based on the average dose (5 mg, two times a day). But of course, the recommended dosage varies for every patient.
● Tinctures. Trulieve's tincture droplet bottles are $70 for 500mg. Options include pure CBD tinctures and ones with a 1:1 THC to CBD ratio.
● Oil. Sativa, indica, and hybrid full-spectrum cannabis oils are available for around $60 and last, on average, about three months. Full-spectrum CBD oil contains all of the 400+ therapeutic chemical (and bioactive) compounds in the complex cannabis/hemp plant, including more than 60 cannabinoids as well as nourishing fatty acids, protein, vitamins, minerals, fibers, chlorophyll, flavonoids, and terpenes. These products can be used with Trulieve's concentrate pen, which is $50 but should last a lifetime if used correctly.
● Concentrates. Their pure cannabis oil extract concentrate (aka hash oil, hashish, sinsemilla, etc.) has a 1:1:1 Delta-8 THC to Delta-9 THC to CBD ratio and is about $42 for a 30-day supply. They also have Sativa and hybrid concentrates with a 20:1 THC to CBD ratio that goes for about $35 per 30-day supply. These concentrates are made for use with a vaporizer. They're priced at $35. Their topical syringe is available in a variety of THC and CBD ratios. This amounts to only a $21 cannabis price point for a 30-day supply.
● Topicals. The CBD and THC topical creams and sunscreens produced and delivered by Trulieve is priced at $48 for a monthly supply. A 30-day supply of CuraLeaf's topical THC balm equates to a cost of the cannabis price point of only about $22. Trulieve also has a wide range of 10mg and 50mg capsules available—ranging from $28 to $72 for a month's worth—that are either heavy on the CBD side or predominantly THC extracted from different Sativa, indica and hybrid cannabis flowers. Many patents choose to go the topical or capsule route simply because these options tend to be easier and possibly safer in terms of overall health than other applications.
● Vaps. If you have some extra upfront money to spare and want to "go big" now and save later, getting a Volcano Vaporizer is an incredibly health-conscious way to deliver medical cannabis. It's also a product built to last. The tabletop volcano that's currently sold by Trulieve is $750. But then again, volcanoes are hailed as the king of cannabis equipment. Because volcanoes activate the medicine without burning it, this intake method is free from the carcinogens or other toxins that smoking cannabis produces. Using a volcano also allows you to enjoy the full healing potential of cannabinoids. While it's one of the most expensive of potential high quality marijuana prices in Florida, it's worth looking into and talking to your cannabis doctor about this.
4. Dispensary Charges & Cannabis Delivery Fee
Florida dispensary prices vary. If you prefer a dispensary to be your medical cannabis "point of sale," they tend to carry products with an average dose of about 100 milligrams. The cost of your marijuana buds and cannabis is anywhere between $500 and $750 each month for "average" users. But if you go with the state-certified delivery options to obtain your medicinal products, the only extra charge you need to factor in (besides the wholesale price of the marijuana product itself) is the cannabis delivery fee. The exact amount varies by the company, though. Surterra, for example, a popular medical cannabis producer and distributor, charges a $10 cannabis delivery fee, and Trulieve, the staple "seed-to-sale" company, charges $25. CuraLeaf delivers for free if you live in Dade County, and if you live within 4 hours of Dade County, the distributor charges a $25 cannabis delivery fee.
5. MMID Card Renewal Process & Fee
Medical cannabis certification in the state of Florida is only good for one year. The DOH requires recommendations to be renewed every 210 days (i.e., about every seven months). This entails submitting a renewal form to the DOH 45 before your current MMID card's expiration date. This cut-off date is printed on the front of the card. A $75 processing fee is required to submit the application. Medical cannabis doctors that send you reminders of your MMID expiration date to make things easy for you are highly recommended.
6. Cost of Cannabis Re-evaluation Doctor Visits
To complete step 5 above and reapply for medical cannabis certification and a new MMID card, you have to be re-evaluated and re-recommended. This needs to be done by a qualified marijuana doctor or specialty clinic every year to avoid any legal burdens. Some doctors may charge you the same for your follow-up visits as they do for the initial evaluation. But with the right doctor, you can get discounted 210-day follow-ups.
7. Potential Fees for Unfortunate Situations
Sometimes, things happen. What are some fees that could potentially be added on top of the medical marijuana prices in Florida?
● Replacement Fees. If you lose your MMID card or if it's stolen (and you're a qualified Florida patient), you have to submit a copy of your state-issued driver's license or valid ID card, a $15 replacement fee, along with the "Change, Replacement or Surrender Request" form to the DOH.
● Fines for Not Presenting MMID. To verify that you are indeed on the Medical Marijuana Use Registry, you have to be able to cough up your MMID card to law enforcement officers if you're stopped for any reason with medical cannabis in Florida. According to state law, it's a 2nd-degree misdemeanor if a qualified patient (or his/her registered caregiver) has medical cannabis or any type of marijuana delivery equipment, and either can't or refuses to present his/her physical MMID card to law enforcement. This is considered a serious transgression in that state that can get you up to 60 days in jail, a $500 fine, and potential lawyer fees.
● Cannabis is still illegal under federal law. KindHealth treats its position in the cannabis industry as a privilege. Our members of the panel and medical director practice competitive pricing for a Florida medical marijuana card at a fair rate.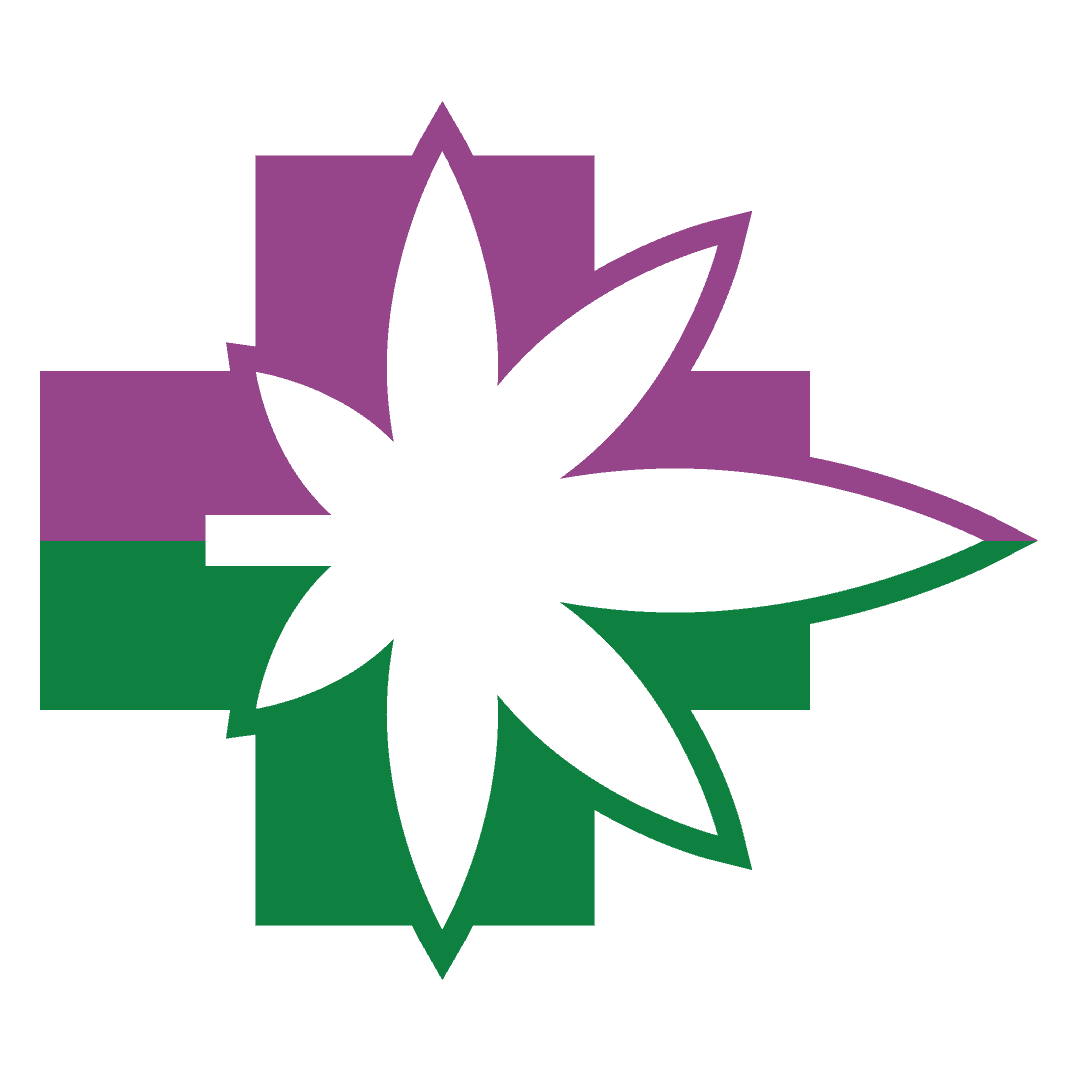 Need more information on medical marijuana prices in Florida? Is the overall cost worth it compared to other remedies? Check out our article, Cost of Medical Marijuana in Florida - Is it Worth it?,