649 NE 79 ST
Miami, FL 33138
How to Get a 420 Medical Card Miami in 33138

Get a 420 Medical Card Miami in 33138. Lowest price. Fast & easy for same-day approval. Relief for pain, anxiety & PTSD. Our 420 medical card doctors also write for emotional support animal letters. KindHealth is a COVID - safe office.
Get Your Card in Three Easy Steps


1. Schedule Your Appointment.
Arrange your appointment for an assessment for your med card. Schedule online, or save time and call our office at (786) 953-6838.


2. Get Your Assessment.
Our Florida certified doctors will quickly determine if a med card will help you. Get the safest, best relief for your medical condition.


3. Register the Same Day!
Same Day Approval! We register your med card application right away. Bringing med records or medication helps but is not required.

FAST. EASY. CARD.
I have nothing but good things to say about Kind Health, specifically Gentry and Dr. Codella have always been helpful, efficient, and friendly. I highly recommend working with them!
I SERIOUSLY DONT KNOW HOW THIS "business" has five stars! Their hours are INCONSISTENT AND THE STAFF IS RUDE! I always feel bad energy every time I go there. Like they're up to know good. One of

...

those dirty businesses! The atmosphere is shotty!

read more
Was an amazing experience going to KindHealth for my medical marijuana card. The staff and doctor were extremely nice. They were very informative regarding the whole process!
Great prices, even better service! I've had my card for quite a few years and here, I'm not just a transaction, I'm an actual patient. Thank you so much!!!
Kind, efficient and easy. Five stars.
Best Service. Lowest Price.
Call (786) 953-6838 Now!
Get Your 420 Medical Card Miami in 33138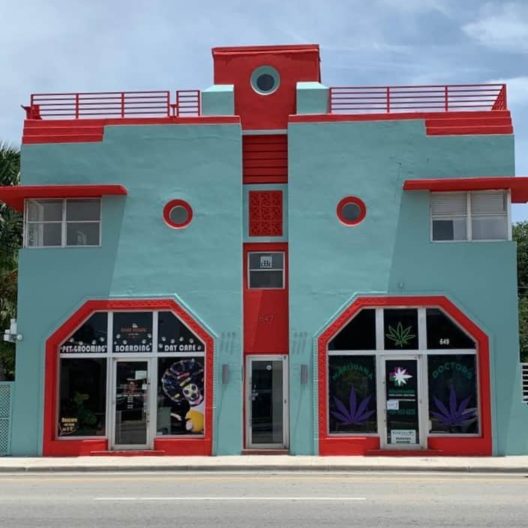 420 Medical Card Doctors in Miami Florida
KindHealth is Florida's #1 med card health center in Miami. Studies of this medicine have shown good results in treating many ailments. Patients worldwide greatly ease their symptoms of pain and anxiety. We offer an alternate path to health for many illnesses. Using the chronic also shows much fewer side effects than usual drugs. We build our neighborhood clinic on a foundation of customer joy. KindHealth client services include:
Certified Medical Doctors

Medical Cards

Experts Trained in Medicinal Care

Ongoing Patient Support

ESA Evaluations
Get a Miami Med Card
It is important for us to see an improvement in your quality of life. We make the card enrollment process smooth in every respect. KindHealth assist your care from applying for your card through the renewal process. First, our 420 medical card certified doctors review your medical history. We will then recommend the best strain and optimal dosage for your condition. Afterward, we submit your form to the Florida Registry. The Florida Department of Health then issues your medical card.
Miami Florida
KindHealth is in a sub-neighborhood of North Miami located within the larger enclave of Miami's Upper East Side. Our private, gated community and its southern part contain a smaller subdivision known as the Bayside Historic District. Belle Meade Island is located in its northern part. Bounded by on its north by the Little River and by northeast 66th Street to the south. Biscayne Boulevard sits to the west and Biscayne Bay to the east.


Get Your 420 Medical Cards in Miami in 33138

Call us today at 786.953.6838 to make an appointment. See if you are able to get a card. It only takes a few minutes to find out. Your info is kept strictly private. Then, skip the waiting line and see a doctor as soon as the next day. In and out the same day with instant approval. Fast and easy in North Miami. Get your medical card to legally buy from a dispensary. Don't risk it. Become legal today! We also perform emotional support animal letters. We also serve the following zip codes: 33127, 33137, 33141, 33147, 33150, 33161, 33162, 33167, 33168, 33181.
Meet Tom. He got a KindHealth 420 Medical Card Miami in 33138

Take Tom's word on this. Getting a med card in Miami has never been easier. Call us to schedule a visit. (786) 953-6838.
Miami's Upper Eastside

The Upper Eastside is often referred to as Northeast Miami, Florida. It sits on Biscayne Bay just north of Edgewater, east of Little Haiti. To the north is the village of Miami Shores. Upper Eastside contains many subdivisions. These include Magnolia Park, Bay Point, Morningside, Bayside, Belle Meade, and Palm Grove. The MiMo District along Biscayne Blvd hosts vibrant art galleries, shops, and cafes. KindHealth is one of the newer businesses serving Belle Meade.
The Upper East Side is mainly residential. It is composed of historic homes from the 1920s, 1930s, and 1940s. Biscayne Boulevard runs along the center of this neighborhood. This area is in full revival mode. New mid/high-rise office towers, hotels, and apartments abound. The MiMo District sports a number of preserved hotels from the 1950s and 1960s. The area is being restored to swag hotels, avant-garde restaurants, and boutique shops.