649 NE 79 ST
Miami, FL 33138
Get your Medical Card from 420 Marijuana Doctors in Miami Florida
Visit 420 marijuana doctors in Miami Florida for a budget marijuana card. Get legal. Fast & easy with same-day approval. Low prices. Get better relief for your pain and anxiety. We also write emotional support animal letters for qualified patients.
Best Service. Lowest Price.
Get Your Medical Card Now! (786) 953-6838
Our Neighborhood - 420 Doctors in Miami Florida
KindHealth is Florida's #1 medical cannabis health center in Miami. Studies of marijuana have shown promising results in the treatment of a variety of ailments and illnesses by helping to alleviate symptoms. We offer an alternate path to health with fewer side effects using cannabis. Our neighborhood practice is built on a foundation of understanding and customer satisfaction. KindHealth client services include:
Certified Cannabis Doctors

Medical Marijuana Cards

Professionals Trained in Cannabis Care

Ongoing Patient Support

Emotional Support Animal Evaluations
Get a Miami Medical ID Card
It is important for us to see an improvement in your quality of life. We make the recommendation process smooth in every aspect of getting your card for the life of your card. First, our certified physicians review your medical history. Then, we do a medical card evaluation to find the best cannabis strain and optimal dosage for your condition. Afterward, we submit your application to the Florida OMMU to get your medical card.
Miami Florida
Ours is a sub-neighborhood of Miami located within the larger enclave of Miami's Upper East Side. Our private, gated community and its southern part contain a smaller subdivision known as the Bayside Historic District. Belle Meade Island is located in its northern part. Bounded by on its north by the Little River and by northeast 66th Street to the south. Biscayne Boulevard sits to the west and Biscayne Bay to the east.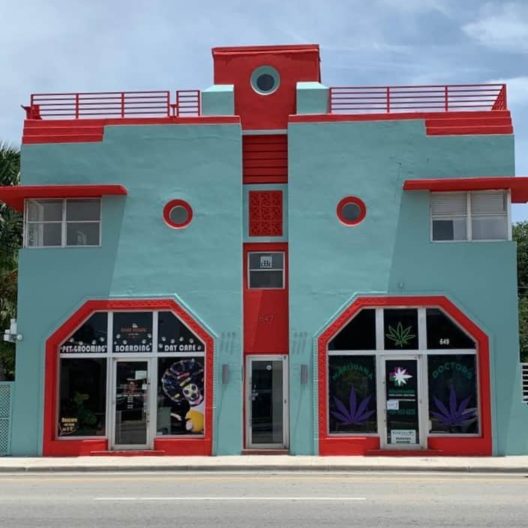 Miami's Upper Eastside
The Upper Eastside is often referred to as Northeast Miami, Florida. It sits on Biscayne Bay just north of Edgewater, east of Little Haiti. To the north is the village of Miami Shores. The Upper Eastside contains many subdivisions. These include Magnolia Park, Bay Point, Morningside, Bayside, Belle Meade, and Palm Grove. The MiMo District along Biscayne Blvd hosts vibrant art galleries, shops, and cafes. KindHealth is one of the newer businesses serving Belle Meade.
The Upper East Side is mainly residential. It is composed of historic homes from the 1920s, 1930s, and 1940s. Biscayne Boulevard runs along the center of this neighborhood. The area is in revival mode. New mid/high-rise office towers, hotels, and apartments abound. The MiMo District sports a number of preserved hotels from the 1950s and 1960s. The area is being restored to swag hotels, avant-garde restaurants, and boutique shops.
Get your Medical Cards
Call us today at 786.953.6838 to make an appointment with one of our 420 medical marijuana doctors. See if you are eligible for a card. It only takes a few minutes to find out. Your info is kept strictly private. Then, skip the waiting line and see a doctor as soon as the next day. In and out the same day with instant approval. Fast and easy in Belle Meade. Get your medical card to legally buy marijuana from the dispensary. Don't risk it. Become legal today!
The City of Miami

Miami is the seat of Miami-Dade County and the cultural, economic, and financial center of South Florida in the United States. The city covers an area of about 56 square miles (150 km2) between the Everglades to the west and Biscayne Bay to the east. Miami is the sixth most densely populated major city in the United States with an estimated 2019 population of 467,963. The Miami metropolitan area is home to 6.1 million people, the second-most populous in the southeastern United States, and the seventh-largest in the nation. The city has the third tallest skyline in the U.S. with over 300 high-rises, 55 of which exceed 490 ft (149 m).


References
Wiki - Upper Eastside
Neighborhood Enhancement Team Profile
Wiki - "Miami"
Meet Tom. He got his card from KindHealth.